Web Design
The Web Detailer's custom web design services focus on high performance, user friendly, browser independent W3C Compliant creations. We make every effort to ensure that your users will see your site the way you intend regardless of what browser they use to view your site.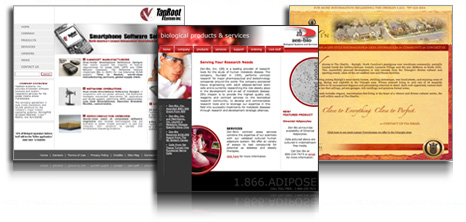 Regardless of your web design budget or needs, we can build a custom solution that meets your requirements. Whether, you are looking for a clean, simple design to act as an Internet billboard for your business, a small-business website to launch your company into the Internet market or a fully dynamic corporate identity, we have the resources to put your Internet project "Online & On time".
If you have been told that it takes tens of thousands of dollars just to get started in the Internet marketing arena, you have asked the wrong people. Give us a call, we will come up with a solution that will fit your needs as well as plan for future growth so you don't have to completely start over when it's time to expand your presence.